Craig Classic, the reigning NWA Florida Jr. Heavyweight Champion will be on the card at the September 4, 2010 NWA show in Fort Pierce, Florida. Although not officially released, the card is shaping up to be a great one. Tickets and info should soon be available at Fusion's site:
http://www.prowrestlingfusion.com/tickets/
NWA FLORIDA Presents: LIVE PRO WRESTLING!!!!
Date: Saturday - September 4, 2010
Time: 7:00pm - 9:00pm
Location:
Street:
City/State: Fort Pierce, FL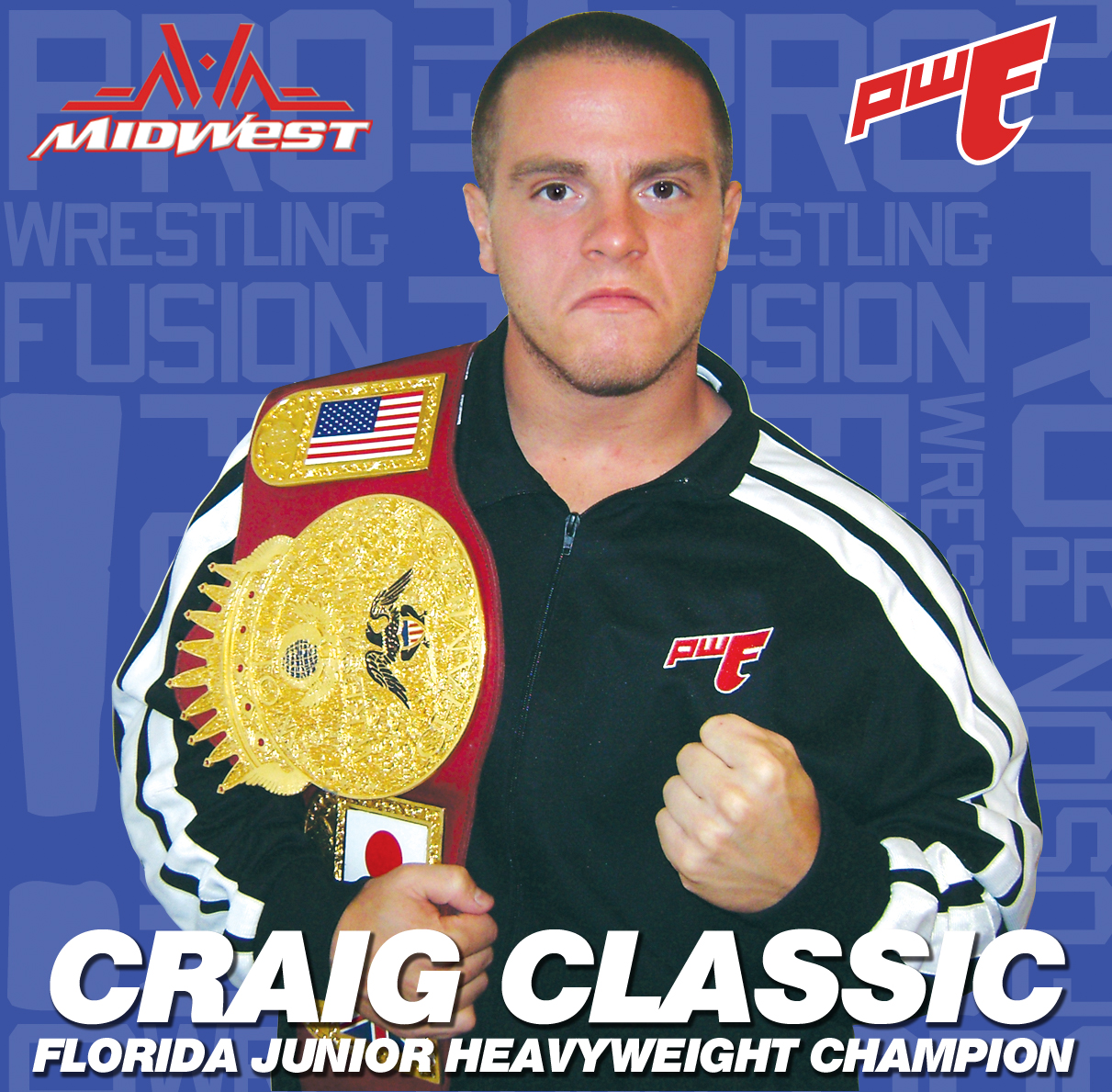 FAMILY FRIENDLY LIVE PRO WRESTLING!!!
See pro wrestling superstars from all over the world!!!
BJW fans in the USA are encouraged to catch Craig Classic in action at this big show.