BJW's Abdullah Kobayashi Kenzan Match at CZW Tournament of Death
This was a wild one! Abdullah Kobayashi was more than over at the CZW Tournament of Death this June 26, 2010. Fans and industry people from around the world gave accolades to the Japanese butcher.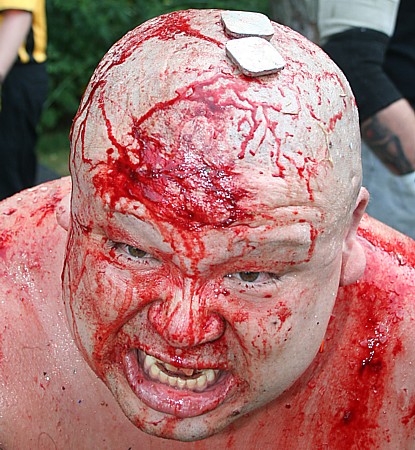 Lyle C. Williams took some great photos of the entire tournament, but the BJW Abdullah Kobayashi vs CZW Nick Gage match take the cake. Kenzans embedded in the skull!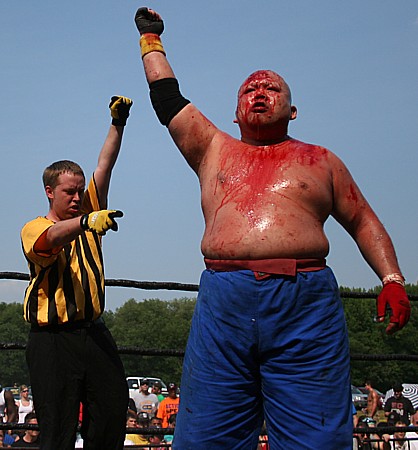 The photos in this entry are from Lyle and photos of the entire tournament can be seen at his page:
http://www.lylecwilliams.com/czw2461.html
At the bottom of each page you can click to move on to the next page.